Our core belief is that children at Dothill should feel safe and happy and we work hard to ensure this.
We believe that our children are unique and bring their own personal experiences and contributions to our school.
Our Dothill community has high expectations for everyone and seeks to develop creativity and independence through a stimulating and supportive environment.
We believe in the importance of widening our horizons. We are committed to celebrating the rich diversity of local, British and international cultures and religions within a broadly Christian ethos, providing a foundation upon which everyone can develop a sense of their own value and purpose.
We aim to develop positive, confident, reflective children who:
are happy, fulfilled and proud of themselves and their achievements

take part in decision making within the classroom and school so that they have sound knowledge of their own value and purpose

understand the school expectations and those of society so that they can make choices and decisions for themselves with the understanding of what is right and wrong

are able to think creatively and independently in order to have aspirations for the future are proud to be part of a diverse British society
Learning and enjoyment is at the heart of all we do.
Dothill Primary School is a place where we provide a caring, vibrant and dynamic environment for all children and adults so as to support, encourage and enhance the development of the whole person and the achievement of full potential.
We believe that all children have the right to the best possible start in life through a quality education in a safe, secure and happy learning environment where they are valued, nurtured and encouraged to be the very BEST that they can be!
At Dothill we have three simple expectations that ensure that our values are seen in practice:
READY, RESPECT, SAFE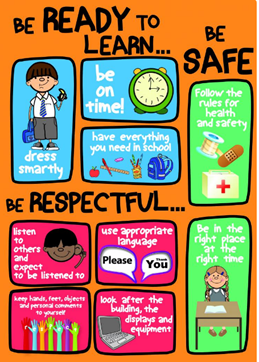 We know that children learn best when they enjoy excellent teaching and positive relationships with those who teach them. Our team aims to ensure that pupils feel confident and happy to face exciting, high-level challenges without fear of failure.