Special Educational Needs and Disabilities
At Dothill, we firmly believe that every teacher is a teacher of SEND. We have a passionate and dedicated team who are committed to working together to make our school inclusive. We understand that everyone shares the responsibility to care for and educate our most vulnerable children and set high aspirations for all children. As a team we aim to help all our children become as independent as possible but equally providing them with opportunities for support to meet their individual needs.
The Team:
Our Special Educational Needs and Disability Co-ordinator is Mr Matt Johnson who can be contacted on 01952 386870 or via the school email dothill.primarysend@taw.org.uk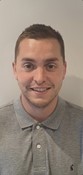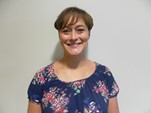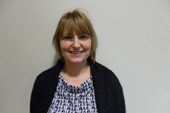 Mr M Johnson            Mrs K Sturmey               Mrs L Goodfellow
        SENDCo                  Learning Mentor              SEND Governor
Coronavirus Support:
Click this link to find support on how to talk to your child about coronavirus.
The Local Offer has been updated with resources for children, young people, families and professionals. You will find the link below under 'local offer' please follow the link and you will find: Resources for learning and wellbeing for all children, including those with SEND, this page will be updated every time we find new resources.  
Update - SEND Parents carers wellbeing letter - March
ELSA - NW regional network newsletter
Free access to clicker to support home learning - click here to find out more
Coronavirus- A Book for Children
Supporting children with ASD and ADHD
Beam apps to support emotional health and wellbeing
Beam - A guide for coping with anxious feelings
Top Tips for supporting children with SLCN - January 2021
News for parents:
SEND Parent Carer News - February 2021
Please follow this link to the SEND Parent/Carer News – February 2021.
The newsletter contains updates and information for Parent/Carers on:
Emotional Health and Wellbeing Panel
Minister Ford – Letter 14 January 2021
Has your child or young person's school spoken to you about a 'Plan on a Page'?
Communication meetings with Parent Carer Forum (PODs) and Telford Information Advice and Support Service (IASS)
Community Children and Young People's Health Services during the Covid-19 Pandemic – January 2021
My Options Lockdown Statement
Frontline social care workers eligible for vaccination
Carer's winter wellbeing guide 2020/2021
Links to Government Guidance – What Parents/Carers need to know   
For more information please contact: SENDandInclusion@telford.gov.uk.
Policies:
Please click the links below to find out more about our schools current:
Areas of need:
All special educational needs and/or disabilities can be categorised into these 4 main areas.
communication and interaction
cognition and learning
social, emotional and mental health
sensory and physical
Some children with SEND may have difficulties in one or more of these areas. Please click the link below to find out more information on each of the areas of need and how children with these needs may present. You will also find information on what types of support/intervention is available in school to help support children on the SEND register.
Dothill Primary School - SEND provision 2019-2020
Updated SEND provision 2020-2021 coming soon...
Local Offer:
The Telford and Wrekin Local Offer is the best place to find out any information to support your family and child with a special, educational need/disability (SEND). Along with the local offer there are a number of services locally to support parents and carers of children with SEND.
Please click the icons below to find out more.
 Take a look at our Dothill Sensory Room:
Our new sensory room is now up and running giving lots of children the opportunity to explore and have fun with their senses.
In our sensory room we have lots of different equipment such as light boxes, bubble light, fiddle toys, scented bags, a massage kit and much more.
The room can be used by any child when they need it with an adult to support them.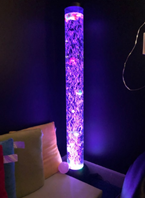 Coffee afternoons:
A big thank you to the parents who attended our recent coffee afternoon and thank you to Michelle from IASS who attended to share information on the IASS service.
Our upcoming virtual coffee afternoon will be Friday 16th October at 2:00pm, please click here to view the letter/invite to this event! We hope that as many parents of children with SEND can attend to help support and share ideas on how we can better meet the needs of your children.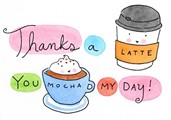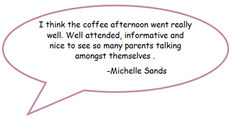 Nurture Intervention:
We have recently set up nurture bubbles across the school, for children who have social emotional/behavioural/mental health difficulties. Our nurture bubbles are following the main principles of nurture as much as possible.
Our nurture bubbles address the social, emotional and learning needs of individual children by providing the necessary help to remove the barriers to learning. There is great emphasis on emotional literacy, language development and communication. Pupils are immersed in an accepting and warm environment. Nurture bubble intervention takes place each afternoon led by a teaching assistant and supported by Mrs Allen (SENDCo) and Mrs Sturmey (Learning mentor). For more information on this intervention please contact Mrs Allen (SENDCo) or Mrs Sturmey (Learning mentor)
Here is an example of a timetable that children within a nurture bubble may follow:
The children that take part in this intervention are all assessed prior to the intervention taking place using the boxall profile. More information on this assessment can be found online. We use this to help us set appropriate targets and to monitor progress over a period of time.
Below you will find pictures with some examples of activities that children within these groups might participate in.
 Creating friendship posters  
 Blowing bubbles
 Exploring our sense of touch
 Outside play/games

 Printing with fruit               
 Carving pumpkins

 Jumping in leaves       

 Tasting pumpkin soup
 Making bird feeders and feeding the birds

 Snack time!                      

 Crafting