Modern Foreign Languages
French at Dothill Primary School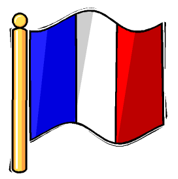 Our Intent Statement:
At Dothill Primary School, French is the only MFL studied to enable pupils to focus on and make substantial progress in one language. It is designed to progressively develop the children's skills in languages through a range of practical and interactive, regularly taught lessons with the class teacher across KS2. This enables the children to develop their language skills and encourages them to find out more about the culture. Our approaches help to equip our children with the skills they need to be confident, global citizens therefore, we are committed to ensuring that the teaching of French in KS2 provides an appropriate balance of spoken and written language to lay the foundations for future opportunities in French speaking countries. We believe that high-quality language education should foster children's curiosity and deepen their understanding of the world whilst also equipping them with the skills and confidence to interact within it. Children in KS1 are also given the opportunity to explore languages through European Languages Day. The whole school can explore other languages and cultures where they can taste foods from other countries, learn some basic words and phrases as well as doing research around these countries.
Curriculum Overview:
Here is the curriculum overview for MFL at Dothill Primary School. You can find all the objectives that are covered in French for each year group throughout the year. You can see what your child should be able to do by the end of the year and support them further at home if you wish to do so.
Please click the banner above to visit the BBC Bitesize French page. Here you can find lots of useful resources, games, and activities to complete whilst learning the French language.
The website has games to play, French grammar skills to learn, phonics, songs and stories, fun things to make and do as well as a range of topics to explore in French and learning about the culture!

Another fun way to help you learn French is with apps and games. Duolingo is a recommended app that you can download on smart devices or click the icon above to visit the Duolingo website. You can learn how to speak French through games and activities that makes learning fun!
In addition to this, Twinkl have some live lessons on youtube. Click the icon above to follow a link to lesson 1 – Getting to know you. It will help you learn some of the basic words and phrase to greet other people.
Part of the MFL curriculum at Dothill is learning about France and the culture. It is useful to research and find out some information about the country. Could you make a poster or an information booklet all about France?
Coming Soon …
At Dothill last year we began taking part in a French Twinning project with a school in France. It was a fantastic opportunity for the Year 5 pupils who wrote and received Christmas cards from children in the school. Sadly, due to the school closures we were unable to continue this communication.
We are hoping to start the project back up later this year. We will be looking at communicating online more via emails to the children in our paired school. This is a very exciting opportunity for the children at Dothill and we look forward to giving you more information soon!
Click the logo to visit the Twinning Project Website.
Look what we've been up to!
Photos coming soon ...